The hue once known as pretty and playful gets an edgy, grown-up update. Explore the versatility and vibrancy of the colour pink - including soft corals, romantic raspberries and can't-miss mauves. Now in all-new Lipstick shades!
FIND YOUR PERFECT PINK LIPSTICK

WHICH PINK SUITS YOUR PERSONALITY?
Your special shade shouldn't just complement your look – it should also complement your mood.
Scroll to discover Re-Think Pink's biggest stars and see which hue's persona is perfect for you!
are you

THE LIFE OF
THE PARTY?

TRY: AMPLIFIED LIPSTICK IN
DO NOT DISTURB

Resort-Ready. Jet-Setter.
Life Of The Party.

TRY: AMPLIFIED LIPSTICK IN
DALLAS

Well-Connected. Unabashed.
Your Resident VI-Pink.

TRY: MATTE LIPSTICK IN
GET THE HINT?

Easygoing. Tactful.
Encouraging.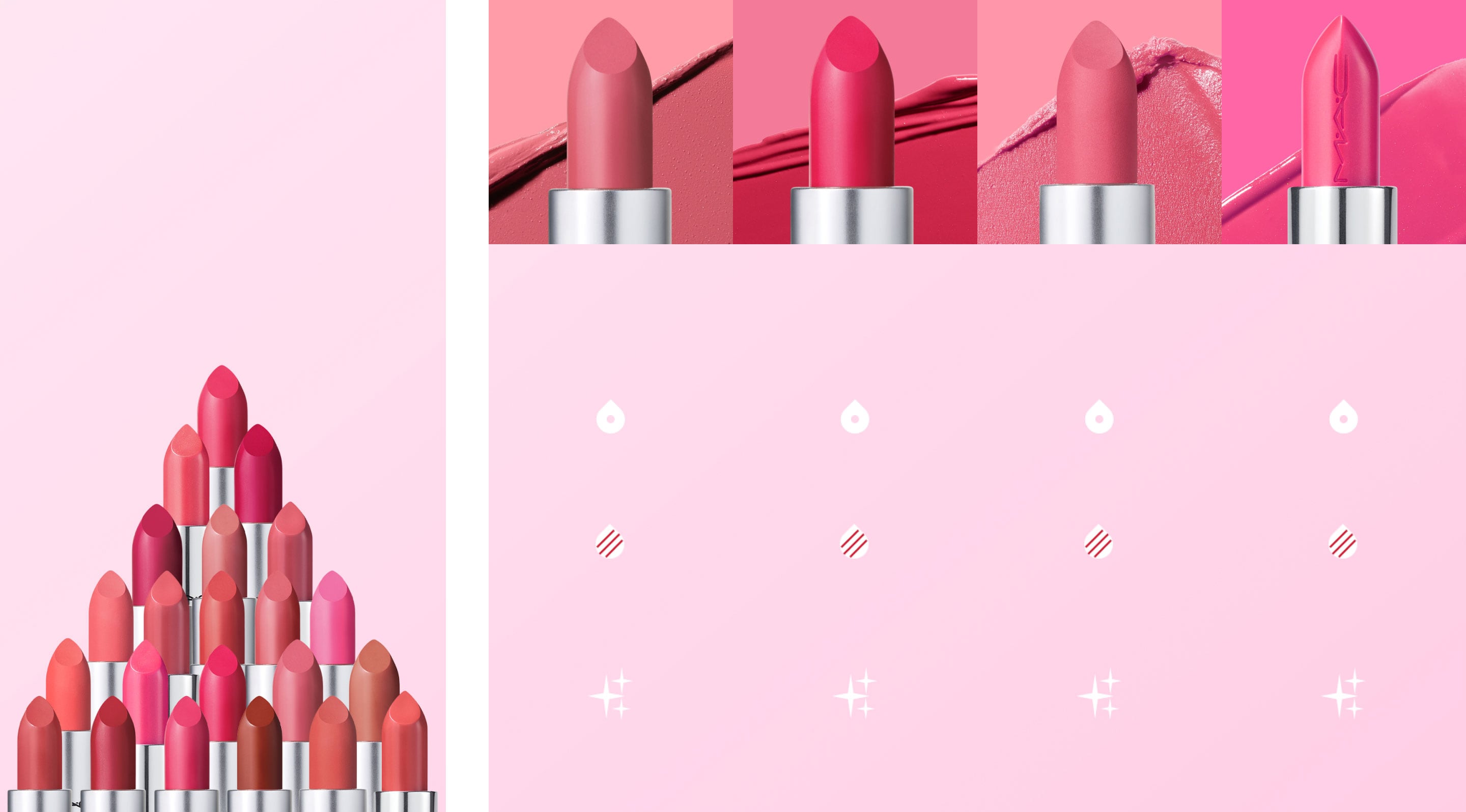 PINK LIPSTICK GUIDE
PICK YOUR
PINK LIPSTICK
FORMULA
With a huge range of lipsticks
in different shades and textures,
you'll be sure to find your perfect
lipstick with MAC.
BENEFITS
COLOUR PAYOFF
FINISH